Donate to The Edina Crime Prevention Fund
Buy Yard Sign Online & Get It Delivered
Buy Yard Sign Online & Go Pick It Up
Our Mission
To help Edina residents show their support for the Edina Police Department through neighborhood messaging while making their community more safe by sharing crime prevention strategies, safety tips and positive stories about law enforcement from across our country.
Edina Crime Prevention Fund
For more than 45 years, the Edina Crime Prevention Fund has been a valuable community partner. The Fund is a proud and significant contributor to many police department services and programs including: Neighbors' Home Watch, Bike Patrol, Junior Police, Foot Patrol, K-9 Unit, Motorcycle Unit, Night to Unite, Motor Surveillance Unit, Citizens' Academy, Police Explorers and many more. The Fund has also has paid out a substantial amount in reward and informant money. This money has assisted the police in solving serious crimes, including burglaries and robberies. The victims of these crimes are Edina residents and business owners just like you – they're your friends and neighbors.
Learn More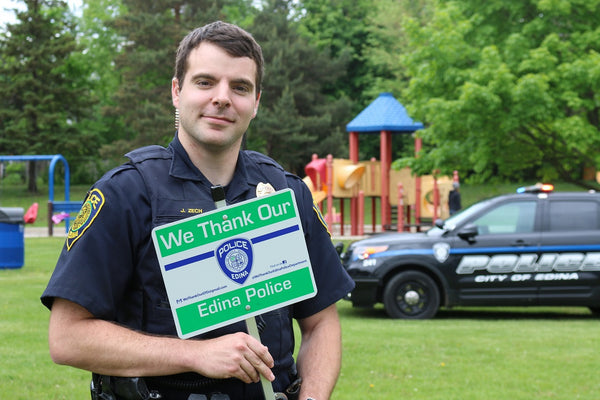 Programs Supported